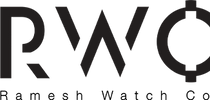 Best Tower clock manufacturers in India
The year of 1948 saw the start of Ramesh Watch Company, the vision of Mr. G D Chugani. Started as a small watch kiosk, it has now grown into a chain of watch stores & has also become a trusted manufacturer of garden tower clocks, church tower clocks.
Our Tower clocks currently enhance the beauty of various locations like Lumbini Park. Our Tower clocks can also be seen in railway stations across Hyderabad & Secunderabad.
Self-definition, authenticity, transparency & accountability are the keys of our brand's success.
Tower Clock

Street Clock

Outdoor Clock

Pillar Clock

Floral Clock

Custom Clock
Clock Towers
Chickbalapur
Bellari
Diphu Town
Gajwel
Selam High Way
Raichur
ROTARY CLUB
Siddipet